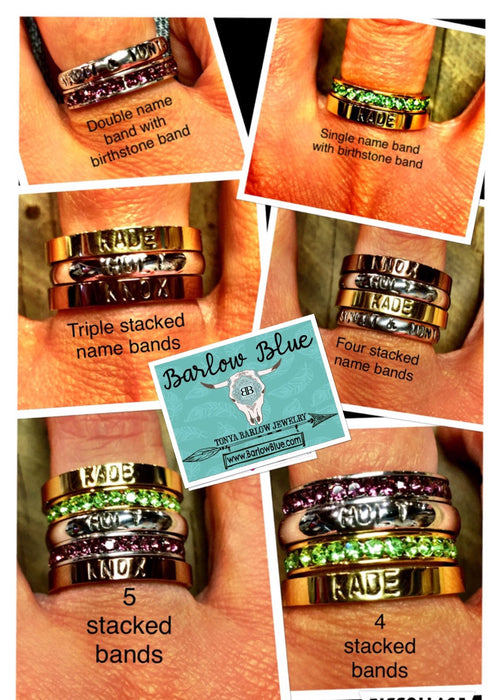 Stacking Rings with Stamped Names or Dates. Name ring
Original price
$ 13.00
-
Original price
$ 13.00
These Stamped Stacking Rings are the perfect way to display names, dates or words on your fingers. .

Put your children's names on separate rings or all on one (up to 27 characters per ring). Put a special date on them. You can design them any way you want to.  I can separate the names with a blank space, a cross, or a "&".
All letters will be capital letters.  I can not add apostrophe's, periods or other characters other than the ones listed above.  I can do dates in Roman Numerals but you must type in the date in roman numeral style.

You can wear as many of these rings on one finger as you are comfortable with. 5 rings will be 15mm (.59 inches).

They are available in silver, gold, rose gold & copper.
CLICK HERE TO PRINT A RING SIZE CHART:Printable Ring Size Chart
CLICK HERE TO SEE BIRTHSTONE STACKING RINGS:Birthstone Stacking Rings