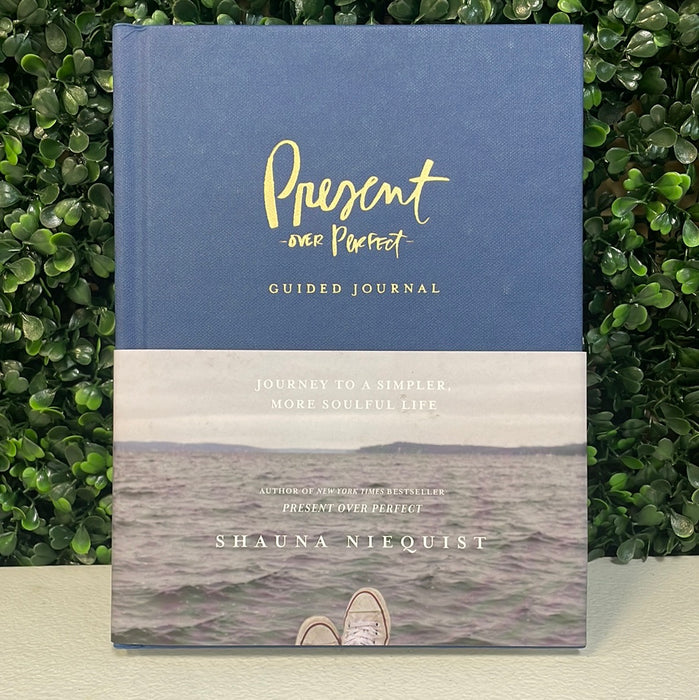 Present Over Perfect Guided Journal: Journey to a Simpler, More Soulful Life
Original price
$ 19.99
-
Original price
$ 19.99
Find your own present over perfect in this exquisite guided journal from New York Times bestselling author Shauna Niequist.
When your soul is restless. When you're more burned-out than on fire. When you too often start the day with a deep weariness. In the mess and the mundane, how do you begin to find space in your life, open your heart to the people who matter most, and receive the soulful way of living that is calling your name? Let Shauna Niequist take you on a guided journey to embracing peace in a chaotic world. Present Over Perfect Guided Journal offers:
Beautiful textured cover with foil and high design two-color interior
Guided writing prompts and interactive activities, as well as journaling space to deepen your reading experience
Thought-provoking quotes from Shauna to inspire you
"My prayer," says Shauna, "is that this book will be a thousand invitations, springing up from every page, calling you to leave behind the heavy weight of comparison, competition, and exhaustion, and to recraft a life marked by meaning, connection, and unconditional love."
With a presentation page and plenty of room to write your thoughts, this guided journal will be a favorite on your bedside table or in your handbag, and it also makes a perfect gift for:
Birthdays
Mother's Day
Christmas
Anyone searching for peace in their life
Sink deep into wonder, rest, and stillness in this interactive invitation to weave the truths of Present Over Perfect into your life.